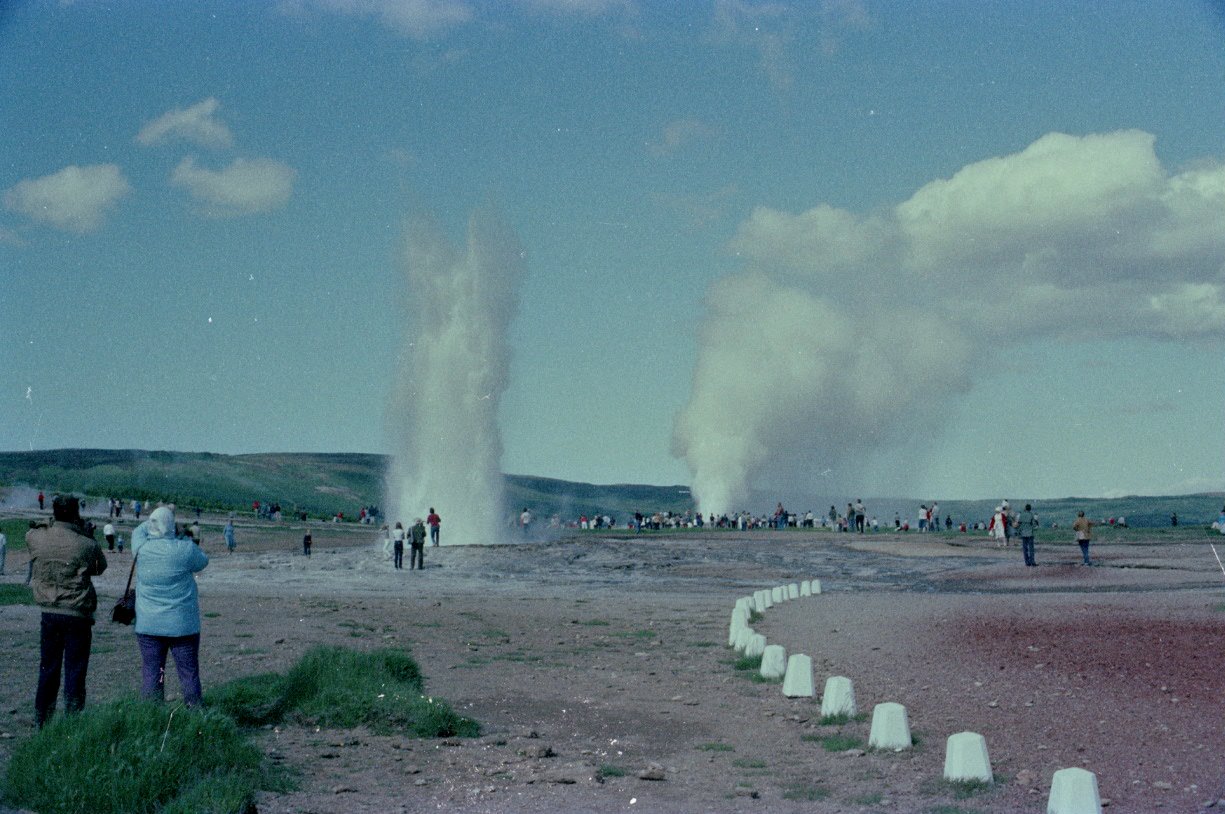 Photo: Roger Goodman. Geysir and Strokker erupting simultaneously. June 1984.
According to Attila Balatoni, a tour guide, Geysir – the old and original one – erupted this afternoon. He said on his Facebook page around 4 PM on Tuesday : "Geysir erupted again right in front of my eyes! This is not Strokkur!"
Geysir does not blow very often in contrast to Strokkur, which erupts every few minutes. As far as we know this may be the first incidence in some years.
From: icelandreview.com