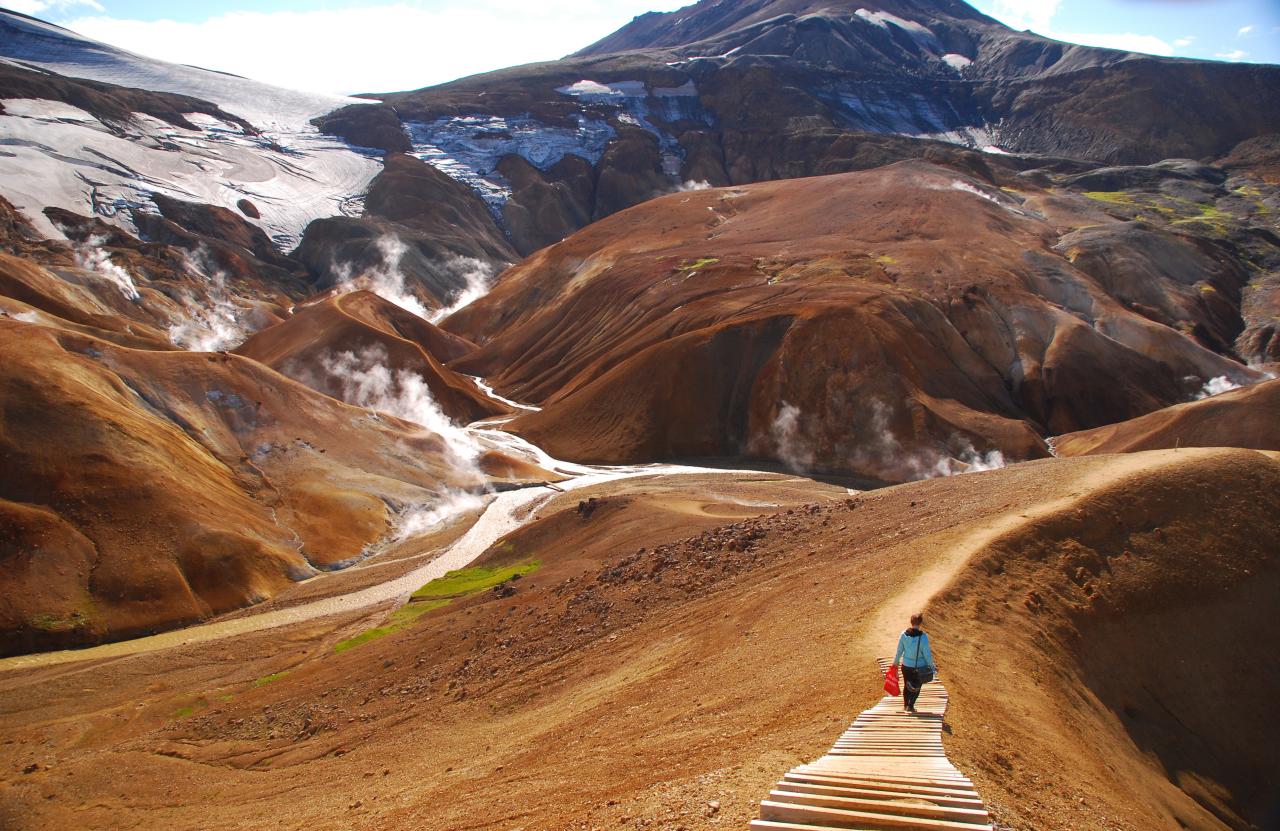 The contrasts in colour and form of the Kerlingarfjöll mountain range can take your breath away. The dominant colour of the rhyolite mountains is red, but minerals that have emerged from the many hot springs in the area paint the ground in various other hues.
The neighbouring glacier not only adds white and blue to the colour palette, but its cold massive solidity also contrasts with the hot water that bubbles up through the earth's crust.
Rising to 1,477 meters (4,846 ft), the mountain range is located close to the centre of Iceland's highlands. To visit, we take the highland road Kjalvegur (Route 35, also known as Kjölur). The route begins in south Iceland, north of Gullfoss waterfall, and traverses the central highlands, west of Langjökull glacier, ending south of the town of Blönduós in Northern Iceland. The road lies 600 to 672 meters (1,968 to 2,205 ft) above sea level.
The average opening date for general traffic on Kjalvegur is during the first two weeks of June.
#WeCanTakeYouThere
From: //icelandmag.visir.is